We help successful business owners like you and your families do three critical things with your wealth and your businesses:
We help you create structures by which you pay as little in tax as legally, morally, and ethically possible and keep as much control of your wealth working for you to accomplish the goals and objectives that are unique and important to you and your family. On average, Excel Empire Clients reduce their annual tax liability by over 40%.  
How Can We Best Help You Right Now?
TAXES ARE ONE OF YOUR BIGGEST EXPENSE.
Because members of our team began the proactive approach to paying taxes.  We have been designing and planning for businesses like yours since 2002.  We will design a plan that will align with your goals and objectives to help you reduce your overall tax burden while not jeopardizing your goals and objectives. Through the years we have helped thousands of business owners pay less taxes by implementing legal, ethical and moral strategies.
DO YOU THINK TAXES ARE LIKELY TO GO UP IN THE FUTURE?
If you own a business a 401k or other qualified plan may not be a good fit for you. Yes, they may help you pay less this year but create a huge tax payment in the future.  These type of retirement accounts are only deferring taxes for you.  If you've accumulated a significant amount in tax deferred accounts such as IRA's, 401(k)'s, 457's, and 403(b)'s, you're likely going to have a problem in retirement if tax rates increase.  These savings vehicles might not be the right fit for you the business owner but most accountants recommend them.  Most business owners are using the wrong strategies to plan for retirement.  Excel Empire's Advanced team will not only help you get on the right path but allow you to utilize plans only available to business owners.If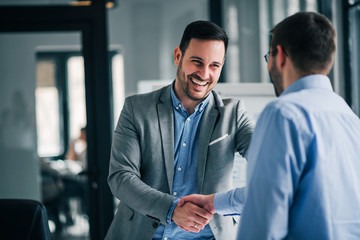 WHAT HAPPENS TO YOUR BUSINESS WHEN YOU RETIRE?
Excel Empire helps business owners buy and sell businesses. Excel Empire is a full Business Brokerage firm.  A vast majority of business owners have no clear direction on what tax liability is when they go to sale their business or real-estate and this leads to losing thirty percent or more to taxes. Do you know how you are going to exit your business? Have you calculated the capitol gains tax, Net Investment Income Tax, the depreciation recapture?  You should be working with a professional to make sure you are not needlessly paying more than your fair share of taxes in a transaction of this type.  Contact us for a free analysis of your taxes before you sign any sales documents.
Let's See if we're a good fit
Schedule Your Business Planning call Today!
Click on the button to learn how much more you could expect to earn by having a well thought out plan and working with one of our advisors.
Don't take our word for it, read what our Clients have to say!
"I was skeptical at first.  I had what I thought was a good CPA and Financial Advisor.  I have now worked with Matt and his team for three seasons and I tell everyone who owns a business or has real estate investments, Call Matt at Excel Empire and just do a Discovery Call.  You will learn more in the Discovery Call than hours on the internet or years with your CPA.  Matt has worked with so many contractors that he knew exactly what I was faced with and what opportunities were available to me.  I have been so impressed with the team that I tell everyone they need to do a Discovery Call.  They just might find out like I did that I had outgrown my CPA.
During Covid my business took off!  I sold more homes than I ever though possible and as a result my CPA told me to save most of the excess because taxes would be unbelievable.  That attitude made me question if my CPA was actually on my team?  I decided to do some research and found that Excel Empire had an office near me.  I did some due diligence and was amazed that many other realtors in the Cincy area were using Excel Empire so I scheduled a Discovery call from the Excel website.  The call was amazing and I have learned so much about taxes and even how I can help my clients.  I actually paid less in taxes this year than ever before.  All thanks to a forty-five minute Discovery Call.
Rachel-Real Estate Investor
Here are some statistics that might interest you
At Excel Empire we start with a very simple, non threatening Discovery Call.  It takes forty-five minutes and we can tell you if your are in the 93% or not.
This statistic is simply unfair for the CPA.  Most CPAs are trained in Tax Preparation and maybe cross trained in Life Insurance or Retirement Plans.